Facebook introduces two main updates and UK Vloggers get some new guidelines. This and more below:
Facebook adds 'Donate Now' button to make giving to charity easier
Facebook has added
"Donate Now"
as a call-to-action button available for Brand Pages. These buttons can now appear right on a Facebook Brand Page, or directly within an ad on the site.
These buttons generally link to an off-site page, simply redirecting to the donation page on the company's official site, with a referrer tag in the URL.
Facebook finally allows pages and ads with GIFs
GIFs
finally came to Faceboo
k for its users in May, and now marketers can tap into the animated, rich media element as well. Brands will have the ability to post them on Pages as well as use them in Facebook ads.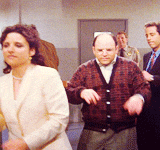 New UK Vlogger guidance issued
New guidelines have been issued to
UK Vloggers
. The new rules outline exactly what you can and can't do within the UK advertising code, which will ultimately help Vloggers push back on unreasonable requests and be open with their fans.
Instagram is no longer square
Instagram is making a huge change to the way photos and videos are posted on the platform: they
no longer have to be square
. You will now be able to share photos and videos in landscape and portrait formats. In someways this devalues the beauty of the platform, which made it stand out from the rest.